Your Spiritual Forum is Here Now

This spiritual forum is for you to post more complete thoughts than you may have room for on some other sites along with pictures if you want.
It'll look like a Web page when you're done. Just have fun with it.
You may have your own Website, facebook page, or an ebook to promote. You can do that here with your own Web page. Go for it!
Go Ahead and Create Your Own Spiritual Feedback Loop!
I believe that individual and collective belief is what creates our experiences. This means all belief systems are valid in relation to their respective believers. The phrase "In God We Are One" is a literal truth.
---
This spiritual forum gives you the opportunity to create your own page.
Your page's content will be of your choosing as long as it conforms to standards which prohibit content deemed pornographic and excludes such things as animal or human sacrifice or abuse.
Copyright infringement will also be a consideration. No plagiarism!
All faith practices are welcome here because they are all part of of One God and all paths inevitably lead to God-Self recognition. 
I don't expect lots of submissions from people who believe in exclusive belief systems. If you are a believer of this kind, you are welcome to submit content.
This spiritual forum is for you to facilitate spiritual awakening.
This Spiritual Forum
Welcomes All Belief Systems
Paganism or Wicca themed pages are fine and can be very helpful because of the particularly mindful manner in which well practiced practitioners can influence their worldly experiences.
It is widely believed in the scientific community that the existence of humans on this planet can be traced back millions of years.
Today's most popular religious belief systems, even those most ancient, have been around a tiny fraction of that time.
Pagan beliefs and practices have been with us for most of our history. Traces of pagan beliefs exist in all major belief systems.
The dates of Holy days and traditions of current major religious practices have a lot in common with those from pagan belief systems.
Early promoters of modern faith practices found recruiting easier when potential converts saw similarities with their then current beliefs.
Granted many pagan belief systems involve human and animal sacrifices, as well as rituals that are performed sky clad. We cannot allow such content on this site.
You can post content of your choosing on multiple pages. Your content can be of a metaphysical or spiritual nature,  a page listing your goals, or both. You can add links, video, pictures and graphics.
All content will be subject to editorial review before posting.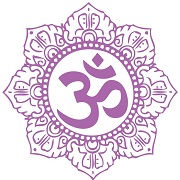 You're welcome to download the lotus blossom picture below as a larger file, which is just under one megabyte. Click here to get it for your Self. May it facilitate you in your spiritual journey. Namaste.